Home » My Services » Spa
Balinese Massage & Spa
Dear Guest,
As you know my job is a bali tour driver and bali driver guide and also serving my guests with other activities. Spa is one of the service that the guest's looking for. Therefore I could help you to get a good place for spa treatment. After I hear from all the recommend of my guests, i can decide which one is the best spa with a reasonable price. So if you would like to do some treatments in the spa. I can surely help you. You will get the best service and cheap price and I guarantee that if you don't feel satisfied, don't pay. Honestly, my relationship with the spa company is just in the matter of transport nothing else. Because the spa company will allow me to pick you up to your hotel, I get pay for that.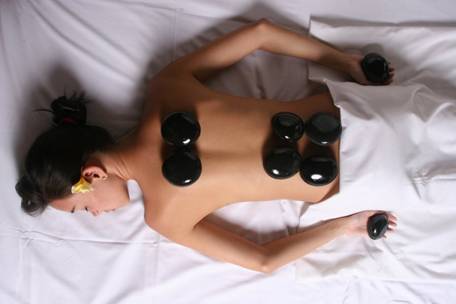 Bali, the island of Gods, is the most beautiful island in the world. Famous for its art, culture, dance, religion, beautiful nature, countryside and beaches.
Inspired by beautiful of Bali nature, Spa presents a natural relaxation and treatment for your health & beauty. Improve the harmony of body and mind with our treatments from toe to head, indulge your holiday pleasure with reviving, energize and emerged feeling refresh with silky-glowing looking skin.
Featuring Indonesian traditional essential oil, get yourself ready, let us relax and pamper you. Experience the real taste of relaxation !
There are many spa centers in Bali as that would meet your need. Almost in many tourist destinations, you would be able to find spa easily.
Many of Spa are designed with detailed local stonework, rattan and furnished wood, facilities comprise extensive luxury rooms. There is a wide range of traditional Asian therapies and advanced European salon treatments.
Spa is an ideal place to restore the balance of body, mind and spirit for guest, spa lovers and active people who stay and live within the exotic Bali island.
Spa with its luxury and comfortable place, dedicated for travelers, stressed professional or couples where they can rejuvenate body and soul through, bring you to the real unforgettable nature.
TRADITIONAL MASSAGE
Full body massage using aromatherapy oil which combines acupressure and stretching techniques of Balinese style, will give sense of serenity, well being and great to improve your blood circulation. Aromatherapy reduces stress and alleviating the body of build-up toxins.
TRADITIONAL SLIMMING MASSAGE
Body treatment using oil massage with a mixture of blended ginger and mint. Excellent to slim the body.
BODY SCRUB
Start off with a Balinese massage technique followed by herbs scrub to exfoliate the rough skin and refresh with a yogurt body masque. Featuring with Javanese lulur, Sandalwood, Coffee, Boreh, Coconut Tea or Tumerik scrub. Eliminate skin broken-cells and mousturizing skin from polutan-toxid and UV.
FACIAL
Begins with peeling and masque, continued by massaging on back, shoulder to face, it is excellent for female who has a muscular tension on the shoulder. Prevent skin from premature-aging.
JACUZZI
Lofty flowers and gushing waters bring the perfection of your treatment in Jacuzzi. Gives the best of nature to your sense.
RATE
All of my customers feel satisfied with the spa service. So if you don't feel satisfied with the spa service because of our spa service, we will not charge you.
SPA TREATMENT 120 Minutes US$40

Foot Bath & Foot Massage
Body Massage
Face Massage
Body Scrub
Body Mask
Luxury Bath with flowers


WHITENING TREATMENT 120 Minutes US$56

Foot Bath & Foot Massage
Body Massage
Face Massage
Body Scrub
Body Mask
Luxury Bath with Milk


SEAWEED TREATMENT 120 Minutes US$48

Foot Bath & Foot Massage
Body Massage
Face Masage
Seaweed Body Scrub
Seaweed Body Mask
Luxury Bath with flowers


VOLCANIC TREATMENT 120 Minutes US$52

Foot Bath & Foot Massage
Body Massage
Face Massage
Volcanic Mud Body Scrub
Volcanic Mud Body Mask
Luxury Bath with flowers


SUNBURNT SKIN TREATMENT 90 Minutes US$48

Foot Bath
Body Mask Sunburnt
Face Mask Sunburnt
Flower Bath Sunbunrt
Man-Ped Or Foot Reflexology


BALI SUNNY DREAM 90 Minutes US$37
Foot Bath & Foot Massage
Body Massage
Face Massage
Body Scrub

LUXURY PACKAGE 4 Hours US$71
Foot Bath & Foot Massage
SPA (Body Massage,Face Massage, Body Scrub, Body Mask,Luxury bath)
Manicure & Pedicure
Scalp Treatment / Creambath

TRADITIONAL PACKAGE 3 Hours US$56
Foot Bath & Foot Massage
Aromatherapy Massage
Manicure
Pedicure
Traditional Balinesse Creambath
I
MASSAGE

•
•
•
•
•

Traditional Massage 70 Minutes US$18
Shiatsu 120 Minutes US$26
Aromatherapy Massage 70 Minutes US$35 120 Minutes US$30
Slimming Body Massage 70 Minutes US$35 120 Minutes US$30
Duo Massage ( With two therapist extra payment US $ 15 ) US$15

II
FACIAL TREATMENT
•
•
•
Face Massage 30 Minutes US$15
Traditional Facial 60 Minutes US$22
Seaweed Facial 60 Minutes US$33
III
BODY SCRUB
•
•
•
•
Lulur Java 45 Minutes US$15
Sandalwood Scrub US$26
Coffee Scrub US$26
Boreh Scrub US$26
IV
BODY MASK
•
•
•
•
Seaweed Mask US$33
Volcanic Mud Mask 60 Minutes US$37
Coffee Mask US$26
Balinesse Boreh Mask US$26
V
HAND & FOOT TREATMENT
•
•
•
•
Foot Reflexology 60 Minutes US$15
Art Manicure 45 Minutes US$12
Art Pedicure 50 Minutes US$12
Art Man-Ped 60 Minutes US$22
VI
HAIR AND BEAUTY SALON
•
•
•
•
•
•
•
•
•
•
•
•
•
•
•
•
Hair Cut US$15
Shampoo & Blow US$7
Scalp Treatment / Creambath US$18
Coloring Short US$33
Coloring Medium US$48
Coloring Long US$63
Braiding Short US$18
Braiding Medium US$26
Braiding Long US$33
Sanggul / Coil US$15
Balinesse Costume US$18
Make Up US$30
Balinesse Wedding Costume US$71
Make Up Wedding per pax US$56
JACUZZIUS $15
SAUNAUS $15
For Reservation Call: +6281 2367 888 99 or +6281 999 38 5599
email: [email protected]
[email protected]
get 15% discount.